Ghana Premier League Legend, Ishmael Addo, says the only time a Goal King can be compared to him is when the accolade is won three times in a row.
Last season many pundits drew a parallel between Asante Kotoko's Franck Mbella Etouga and the Hearts of Oak legend when the Cameroonian was on the verge of equaling Addo's season tally of 22 goals.
When Ashanti Gold's Yaw Annor eventually won the goal king race, pundits began the comparison again much to the dismay of the Striker nicknamed the 'Baby Face Assasin.'
Does Ishmael Addo have a GPL Record?
This is a question that needs real clarity – Addo has no Ghana Premier League record and he confirms it in an interview with Joy Sports' George Addo Jr.
Bofaokwa Tano's Dan Owusu holds the record for the most Ghana Premier League goals scored in a season. Owusu scored 28 goals in the 1976 Ghana Premier league (this is documented) even though there are some suggestions that some strikers scored more than this number, the official count has Owusu with the highest number of goals in a single Ghanaian top-flight season.
Owusu was also the first man to win the Ghana Premier League goal king award three times in a row – 1974 with 24 goals, 1975 with 26goals and 1976 with 28goals.
Addo again is not the highest-scoring Hearts of Oak goal king. While Addo scored 22 goals in the 2001 Ghana Premier League, Peter Lamptey scored 26 goals to claim the award in the 1973 league making him the highest-scoring player in a single season for Heart.
So, Addo equalled Owusu's record by winning the GPL goal king award three times in a row (1999, 2000 and 2001). He is also the first Hearts player to win the goal king award three times and his reaction to a debate about people possibly breaking his record surprised him
Reaction to Mbella – Addo Debate
"[Charles Taylor] actually told me there is this Kotoko striker who scored 21 goals and that he is about to break my record. When he told me that, I asked myself, 'so, how are Ghanaians taking this?", Addo said.
"Personally, I wasn't bothered because they were saying the guy is about to break my record. And I was saying I never even broke any record in Ghana. I only equalled Dan Owusu's record by winning the goal king three times.
"So, if you guys are saying this guy is about to break my record, I don't get it. I don't even see myself sitting somewhere and having an interview and saying I broke Dan Owusu's record. No! Nowhere have I ever said that. I only equalled it.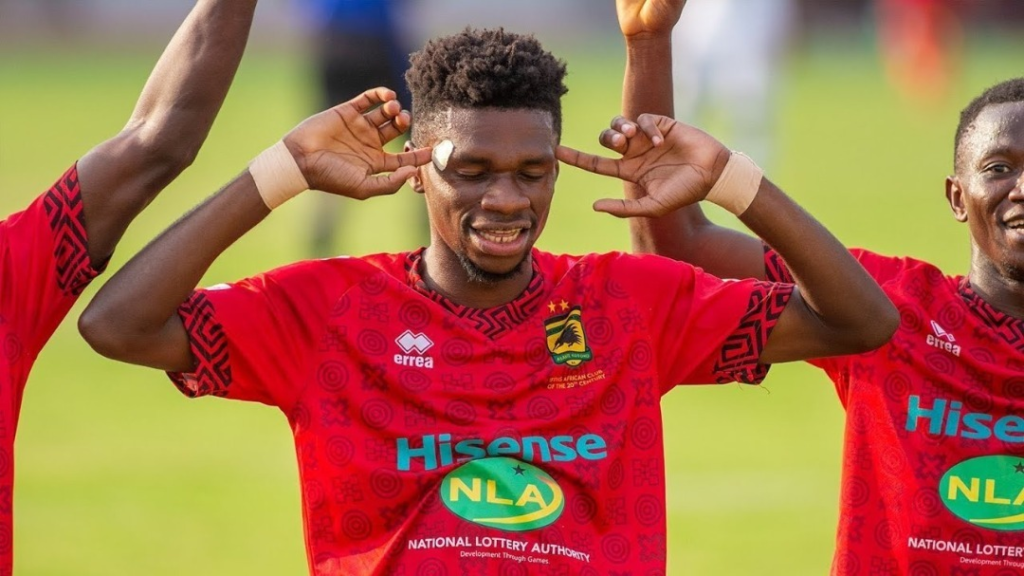 "So, if you are comparing that guy to me, then it is a big mistake. You can't say somebody is winning one goal king of the season to break my record. The record that I set was three times. It's not even a record. I equalled somebody's record.
"When you guys are putting an argument across, you need to know how to put it. Myself that you are comparing the guy to, I never broke the record, I only equalled the record."
Yaw Annor then with Ashanti Gold won the Ghana Premier Goal king award for the 2021/2022 Ghana Premier League season after scoring 22 goals. Ishmael Addo was not amused with the publicity compared to what Mbella enjoyed when he reached 21 goal mark.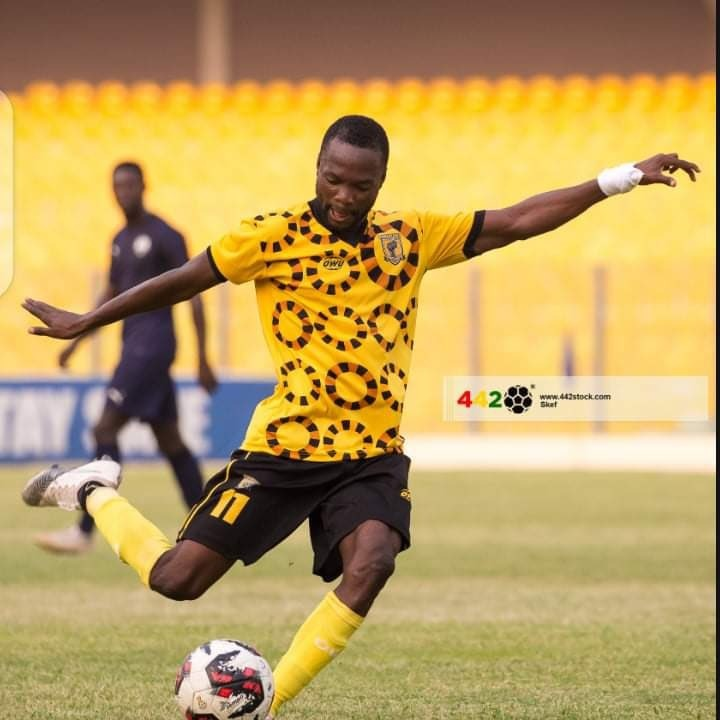 "Oh, somebody else, not him [Mbella]? [Do] you see what I'm saying? Because the foreigner never did it and a Ghanaian did it, everybody was quiet about it. They were making so much noise because he was a foreigner.
"This is what I'm saying about Ghanaians; they won't patronize their own people. Give them [Ghanaians] that encouragement, and confidence to be better, but they are rather thinking about somebody who is coming from somewhere and it's not even a shame to you?" he quizzed.
Addo scored 103 goals in 124 appearances for the Phobians and won 4 league titles, 2 FA Cups, the CAF Champions League and the CAF Super Cup. The 'Enfant Terrible' won 3 Golden Boot awards for being the top scorer in the Ghana Premier League between 1999 and 2001.
Source: George Addo Jnr